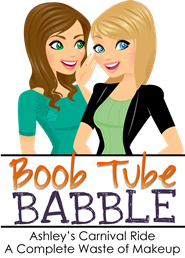 Bachelor pad...oh boy...I am
so
addicted!
To start off with I knew it was going to be a
crazy
season having Jake, Vienna & "guard and protect your heart" dude.
What a
freak
he is. I thought he was so weird on Alli's season of the Bachelorette & I still think he's weird.
I thought Jake was a little phony to begin with, including his time on the Bachelorette, but he seems down to earth. Maybe a tad bit obsessive? I'm watching him on Famous Food on VH1 & he is quite the character..I think he's stuck up- a fame whore? Possibly.
Vienna? She's just a bitch. I never liked her & never will. I know T.V. only shows you what they want, but I've watched her enough that I just don't like her. I think she
IS
a fame whore & just like Gia said- "has to be the center of attention at all times." She's
so
fake & her laugh? o.m.g. don't get me started on that. And isn't it ironic that Wes cheated on Gia with Vienna? Train wreck!
My
favorite
is Gia. There's something about that girl that I just love. She seems so incredibly sweet & down to earth. I hope she wins, but I don't know how much longer she's going to last. :(
I still can't believe the premiere was
3
hours long! That was crazy. Thank god for DVR. I don't know if I could have sat through 3 hours, but I am addicted so I'd probably just grab some ice cream & not move.
And this has nothing to do with this post, but I can't leave an adorable picture out!