My top 5 laughs:
1) I love it when Rylee looks at me & if she isn't getting her way she throws her head & arches her back- like does this kid really know how to get her way already?! Makes me laugh every time.
2) This kid has became extremely picky over the last few days- she will take a bite of something & then decide she doesn't like it after 3 bites & refuses to open her mouth! I mean she totally turns her entire body away from me & clamps her mouth shut! What a little brat!
3) The other day I thought Rylee loved her pb&j..
see..she even smiled..
and then I looked on the floor and saw this..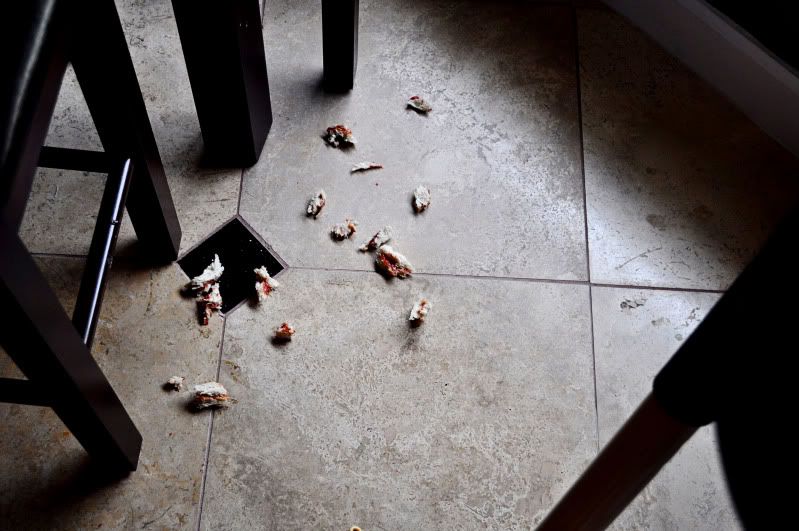 what a stinker!!!!
4) I love it when daddy is holding her & she reaches out for me. Well, she always, always does that. It makes us laugh every time. She's a mama's girl!
5) The other day I was holding her and she just bit me out of the blue! Through my shirt and everything! She's going to be a handful!
Go enjoy the weekend y'all!