My littlest love is 2 months old today!
She's so different than Rylee.
Sleep: She sleeps anywhere from 5-7 hours at night for her first stretch then it's about every 3 hours after that. She takes one long nap when Rylee does, usually about 2.5 hours, and then cat naps throughout the day. She loves to be swaddled too.
Eat: She nurses every 2-3 hours during the day.
Clothes: She's in 0-3 month clothes, size 1 diapers.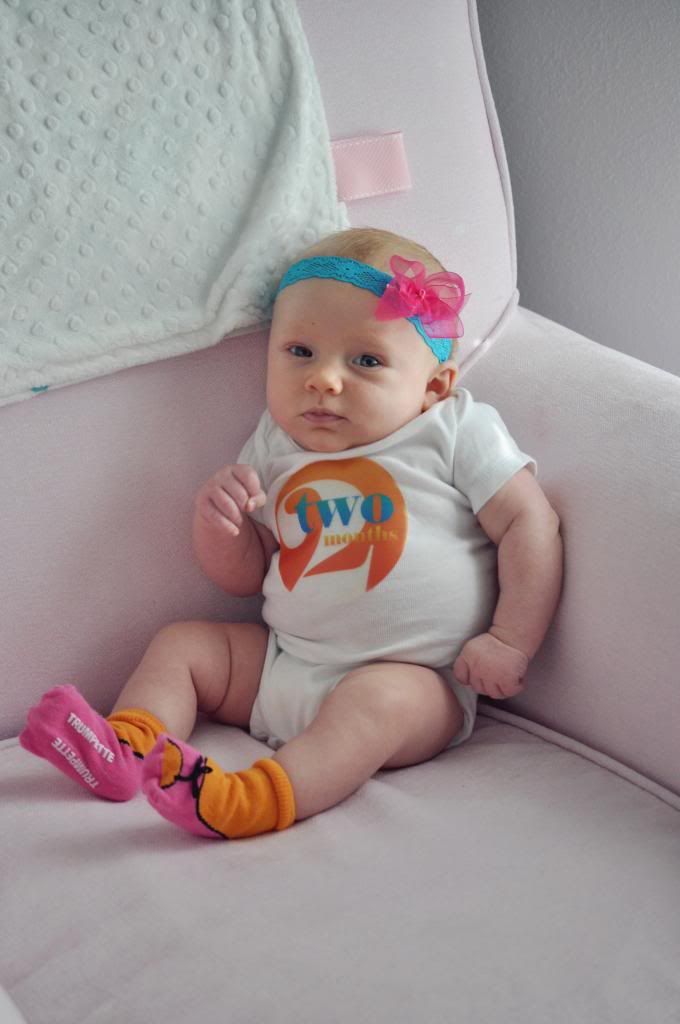 She's starting to coo a lot more now & she loves to laugh (especially at Rylee.)
My girls are in love with each other. I'm so looking forward to them playing together.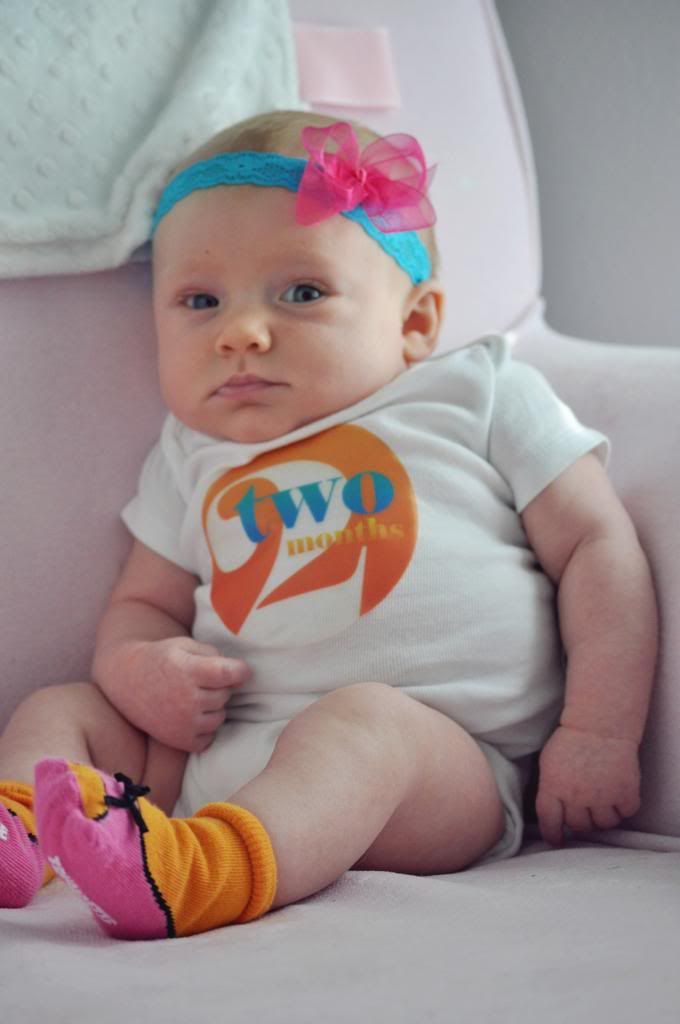 The girls comparison at 2 months.